Alfa Romeo Brera Service Melbourne 03 93599499
Alfa Romeo Brera Service Melbourne 03 93599499,Alfa Romeo  Brera SPECIALIST-SERVICE-REPAIRS   Alfa Romeo Brera Log Book Service,Alfa Brera   Repairs, Alfa Brera New -Use Parts, Alfa Brera Service, Alfa Brera Brakes Alfa Brera Motor Mechanic, Alfa Brera  , Alfa Brera oil change servicing, Alfa Brera Aircondition, Alfa Brera maintenance. Alfa Brera Melbourne
Alfa Romeo Donnini Melbourne
Alfa Romeo Fiat Abarth Frank Donnini Melbourne
 

Phone 03 93599499 – Mobil 0408340639
Alfa Romeo Fiat Abarth Lancia Independent WorkShop Service Repairs in Campbellfield Melbourne.
We are Located in 1/31 Onslow Ave. Campbellfield Near Gowrie Railway Station –(Glenroy ) & Keon Station Thomastown.
Frank Donnini has been providing Specialist Alfa Romeo Fiat Abarth Lancia Repairs since 1980 – Established by Frank Donnini in Melbourne.
Our main focus has always been to deliver a quality service at competitive rates for our customers. We pride ourselves on providing a personal and friendly service.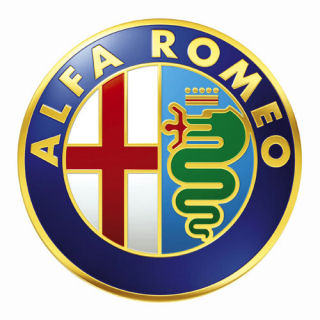 Alfa Romeo Service
Alfa Romeo Brera Service Melbourne,Alfa Romeo Brera Specialist Melbourne,Alfa Romeo Brera Repairs Melbourne,Alfa Romeo Brera Melbourne,Alfa Romeo Brera Log book Service,
Alfa Romeo WorkShop Melbourne
Our garage are fully equipped to offer all servicing,repairs & maintenance services for your Alfa Romeo.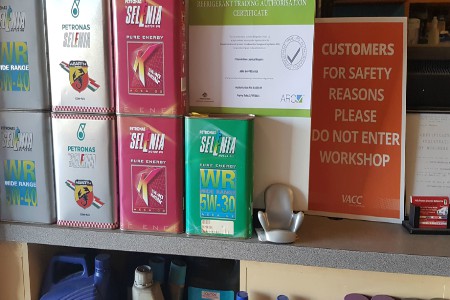 Alfa Romeo Repairs
Alfa Romeo Brera Mechanical Repairs,Alfa Romeo Brera Melbourne Pre-Purchase Car Inspection,Alfa Romeo Brera Melbourne Repair Service,Alfa Romeo Brera Melbourne Brake Repair Service,Alfa Romeo Brera Melbourne Auto Air Condition Service Re-gas.
Alfa Romeo Brera Service Melbourne at Alfa Romeo Donnini Melbourne – Frank Donnini  Service & Repair all Alfa Romeo models.
We provide a comprehensive service for all Alfa Romeo models, covering all aspects of the Alfa Romeo service schedule, maintenance & repairs.
We offer a full range of mechanical & diagnostic services for all Alfa Romeo  models.
Alfa Romeo Log Book Servicing and Repairs:
Our Alfa Romeo service has an extensive list of checks, which offer are more comprehensive check over than what you might get at a main dealer. We have the latest equipment, which allows our qualified technicians  to diagnose any problems quickly and efficiently.
Alfa Romeo Warranty
Your Alfa Romeo Warranty is protected when you service your car with us. We carry out full log book servicing and follow the strict procedures and parts that are required to keep your warranty valid. This means that you no longer have to stay at your dealer to maintain valid warranty on your Alfa Romeo.
We only use high quality engine oils, to ensure your Alfa Romeo's engine is protected against the harsh climates in Australia.
All our work is guaranteed and we offer you peace of mind when servicing your car with us.
We will also stamp your service book , to avoid any possible warranty issues.
Frank Donnini has invested in the latest Premium Dealer Level Multi System Multi Vehicle Complete Diagnostic & Programming Scan Tool.Alfa Romeo Abarth Fiat
This is a dealer level highly comprehensive automotive diagnostic package which has a long list of standard diagnostic functions and extra special functions which are generally only found in high end main dealer workshops.
The specialist software is continuously updated, enabling us to scan / check any make and model of vehicle. The results will enable us to pinpoint potential and occuring problems,
We use several vehicle diagnostic software packages enabling us to offer extensive diagnostic services to our customers from simple fault finding to comprehensive problem.
Technical information and car service
with access to diagnostic specifications and service procedures on all makes and models.
Alfa Rome Donnini Melbourne – Frank Donnini Mechanical Repairs has over 40 years experience servicing a large range of European cars including early and late model Alfa Romeo's. 
Alfa Romeo Dealer Service, Alfa Romeo Specialist, Alfa Romeo Service,Alfa Romeo Logbook Service, Alfa Romeo Repairs, Alfa Romeo Brake Service, Alfa Romeo Motor Mechanic, Alfa Romeo new Parts, Alfa Romeo sec hand Parts.Alfa Romeo Air Condition Service.
Consumer Affairs Victoria states that scheduled services can be done by qualified independent mechanics without affecting your warranty as long as genuine parts are used. Simply tell us when you book your car service that the car is under warranty and we will use genuine parts in your car.
Alfa Romeo 147 Service Melbourne, Alfa Romeo GTA Service Melbourne,Alfa Romeo 156 Service Melbourne, Alfa Romeo 159 Service Melbourne. Alfa Romeo 166 Service Mel