Auto Air Conditioning Service Broadmeadows 03-93599499
Auto Air Conditioning Service Campbellfield 03-93599499 – Auto Air Conditioning Service Craigieburn-Auto Air Conditioning Service Roxburgh Park- Auto Air Conditioning Service Fawkner
Alfa Romeo Donnini Melbourne
 We are Located in 1/31 Onslow Ave. Campbellfield Near Gowrie Railway Station –(Glenroy ) & Keon Station Thomastown. 
At Frank Donnini Mechanical Repairs is licensed to do Car Air Conditioning Service and Repairs.
We offer car air conditioning services with fully qualified aircondition Mechanic specialising in car air conditioning recharge (re-gassing), servicing, car air conditioning parts fitting, and repair of car.
Air Conditioning Licence Number (ARC NUMBER) – AU00149
Authorised Car Service mechanic will  explain what is involved for your car.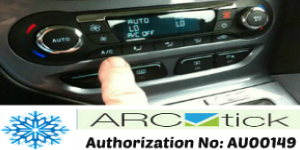 The Air Conditioner is not always included in a 'standard' or log book service. 
You may not be aware that over 10% of air-con gas permeates from the air-con system every year, which means that it may not work as well as it should. This is why car manufacturers recommend your Air-Con system is recharged with gas and lubricant every 2 years. This service is not part of routine vehicle servicing, so if your vehicle is more than 2 years old it's probably due a recharge.
During the hotter summer months motorists use the Air-Con system more; however your system is also useful in winter. Air-Con systems create dry warm air rather than the normal humid air from outside and this de-mists your car windscreen more quickly.
Is your Air Conditioner Cooling 100%?
If not it has most likely lost Refrigerant Gas
If however your Air Conditioning has stopped cooling it has most likely lost gas and must be leak tested and repaired before re gasing.
At Frank Donnini we provide genuine car air conditioning service in Campbellfield,Craigieburn, Roxburgh Park, Broadmeadows.Fawkner,Preston, Reservoir,Brunswick, Coburg  Northern Melbourne and surrounding areas.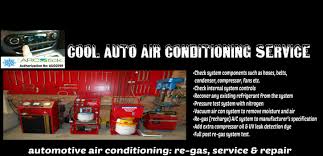 Car Air conditioning Service !

 This will usually include then following as a guide:
Service Procedures
Check operation of valves and thermostats
Inspection of hoses and components
Evacuate system & Recover refrigerant (weigh amount and record)
Add required amount of refrigerant oil
Charge system with recommended refrigerant type and capacity (if required)
Condenser temperature check
Suction line temperature reading
Leak test system lines and components with an electronic leak detector
Run vehicle to check air vent temperature and report
Inspection of drive belts and pulleys
Add required amount of refrigerant oil